Parenting teens: References
Parenting teens: References
If you want to find out more information about teenagers and alcohol and drugs, you could start with some of the references used in the pages on alcohol and drugs.
References for 'Whānau pack: Tools for families and parents with teenagers'
Ralph W. Hingson, ScD, MPH; Timothy Heeren, PhD; Michael R. Winter, MPH. Age at Drinking Onset and Alcohol Dependence. Age at Onset, Duration, and Severity. Arch Pediatr Adolesc Med. 2006;160:739-746
Ministry of Health Alcohol Use in New Zealand: Key Results of the 2007/08 New Zealand Alcohol and Drug Use Survey (Wellington, 2009) at 15–33 [Alcohol Use Survey 2007/08]
The real story of Kiwis & Alcohol. ALAC 2012
Ministry of Health Unpublished Data Analysis of the 2004 New Zealand Health Behaviours Survey – Alcohol Use (June 2009) [Ministry of Health Data Analysis]
Ameratunga, S., Waayer, D., Robinson, E., Clark, T.C., Crengle, S., Denny, S., Sheridan, J. & Teevale, T. (2011). Youth'07: The Health and Wellbeing of Secondary School Students in New Zealand. Young People and Alcohol. Auckland, New Zealand: The University of Auckland, Adolescent Health Research Group
New Zealand Police National Alcohol Assessment (Wellington, 2009) at 7 www.police.govt.nz [National Alcohol Assessment]
Child and Youth Mortality Review Committee, Te Ròpù Arotake Auau Mate o te Hunga Tamariki, Taiohi. 2009. Special Report: The involvement of alcohol consumption in the deaths of children and young people in New Zealand during the years 2005–2007. Wellington: Child and Youth Mortality Review Committee
Urbano-Márquez, A.; Estruch, R.; Fernández-Solá, J.; Nicolás, J.M.; Paré, J.C.; & Rubin, E. The greater risk of alcoholic cardiomyopathy and myopathy in women compared with men. JAMA 274(2):149-154, 1995
Nixon, S.J. Cognitive deficits in alcoholic women. Alcohol Health & Research World 18(3):228-232, 1994
"Booze death warning to parents". The New Zealand Herald, Wednesday Apr 20, 2011
Acknowledgement and copyright notice
The Paediatric Society of New Zealand and Starship Foundation are very grateful to Northland District Health Board (NDHB) for permission to reproduce this content from the Whānau pack: Tools for families and parents with teenagers (PDF, 4.16MB). NDHB own the copyright in this material and it must not be copied or reproduced except as expressly permitted by NDHB.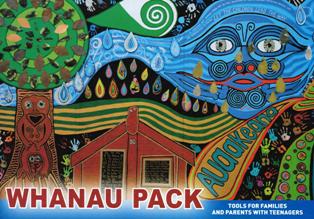 On this page
Printer-friendly version