Childhood cancer - more information and support
Childhood cancer - more information and support
New Zealand children's cancer services have recommended a listing of reliable, independent websites. Talk to your doctor about whether the information is relevant to your child's cancer.
General childhood cancer websites
Royal Children's Hospital, Melbourne, Australia www.rch.org.au/ccc
The Children's Cancer Centre has easy-to-read information and advice about diagnoses, treatments and living with cancer.
If you or someone you know has been diagnosed with cancer, find out what to expect, get information, practical advice and support, hear from experts and read about other people's experiences.
CCLG (The Children's Cancer and Leukaemia Group), U.K. www.cclg.org.uk
CCLG has information for patients, parents, family and friends affected by childhood cancer. There is also a useful section on sibling information.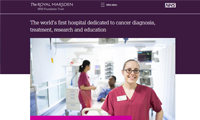 The Royal Marsden Hospital's website provides information tailored to patients and healthcare professionals interested in the work of the hospital, including sections on children's cancers, living with cancer, children's and young adults' services and guides for teachers.
National Cancer Institute (U.S. National Institutes of Health) www.cancer.gov
The children's section of the National Cancer Institute website has information about treatment, clinical trials and a parent handbook.
CureSearch for Children's Cancer, U.S. www.curesearch.org
CureSearch is a section of the Children's Cooperative Oncology Research Group known as COG. The CureSearch website provides access to advice offering psychosocial support for improving quality of life.
St Jude's Children's Research Hospital, U.S. www.stjude.org
The St Jude's website has a series of educational resources for you and your family, including a comprehensive 'Do you know?' series. The site has printable materials you can use to learn more about the care and treatment of your child.
Memorial Sloan-Kettering Cancer Centre, U.S. www.mskcc.org
The Cancer Centre website provides information on paediatric cancer care, including information on childhood cancers and treatments and information for new families.
The website provides information guides offering resource listings and an easily readable childhood cancer overview.
See the University of Cincinnati Cancer Institute website for resources offering valuable tips and advice on explaining cancer to children.
Websites for children and adolescents
The Macmillan website has a whole section with info for teens on cancer which offers useful supportive advice for adolescents.
This website is aimed at teenagers and offers helpful tips and common problems that can arise while in treatment or after.
Support groups in New Zealand
CCF is a national organisation providing ongoing practical, emotional and financial help and support to children and their families experiencing cancer. Visit the CCF website for information about support services and for the contact details of the division nearest you.
CanTeen is an organisation for 13 to 24-year-olds living with cancer, whether they are dealing with their own cancer or that of a sibling or parent.
Phone: 0800 2268336
Skylight is a charitable trust dedicated to helping children and young people deal with change, loss and grief.
Phone: 0800 299100
Email:info@skylight-trust.org.nz
The Make a Wish Foundation grants cherished wishes to children and young people who are living with a life-threatening illness.
Contact: 0800 625329
Email: nationaloffice@makeawish.org.nz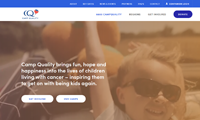 A charitable trust which holds annual, week-long residential camps for children from 5 to 16 with cancer. The aim is to provide high quality, recreational experiences in a safe and secure environment.Phone: 0508 22678 for the manager of your region.
Books, DVDs and CDs
Ask about borrowing books, DVDs and CDs for adults, adolescents and children. You can borrow these from The Child Cancer Foundation, CanTeen, The Cancer Society or your treatment centre.
You can also buy mailorder books, DVDs and CDs from Compassion books in the U.S.
The Child Cancer Foundation
Phone the National Office 0800 4 CHILD (0800 4 24453) for the contact details of your nearest branch.
CanTeen
CanTeen is an organisation for 13 to 24-year-olds living with cancer, whether they are dealing with their own cancer or that of a sibling or parent. Phone 0800 226 8336.
The Cancer Society
Phone the National Office on 64 4 494 7270 for the contact details of your nearest branch.
Your treatment centre
Ask your nurse, social worker, play specialist or doctor for recommendations.
Mail order books, DVDs and audios to help children and adults through serious illness, death and dying, grief, bereavement and loss. Reviewed and selected by knowledgeable professionals.
On this page
Printer-friendly version