Key points to remember about pregnancy, childbirth and the first weeks
most women in New Zealand can choose maternity services that are free
your lead maternity carer (LMC) is there to provide maternity care and support you through pregnancy, labour and the first weeks of your child's life
Maternity care in New Zealand
Your lead maternity carer (LMC) is a midwife or specialist doctor who provides maternity care for you. You choose who provides your maternity care.
Your lead maternity carer will care for you while you are pregnant, during labour and birth and for 4–6 weeks after your baby is born.
Most women in New Zealand can choose maternity services that are free. Check the Ministry of Health website to find out if you can get free maternity care [1]. Note that if you choose a specialist doctor you will have to pay for your maternity care.
You can contact your lead maternity carer at any time if you have questions or concerns.
Choosing a lead maternity carer
When you find out you are pregnant [2] you should choose a lead maternity carer as early as possible. This is very important for your health and for your baby. Most women choose a midwife but you may wish to choose a specialist doctor (an obstetrician). In some places a general practitioner (a GP) who has been specially trained to care for pregnant women may be available.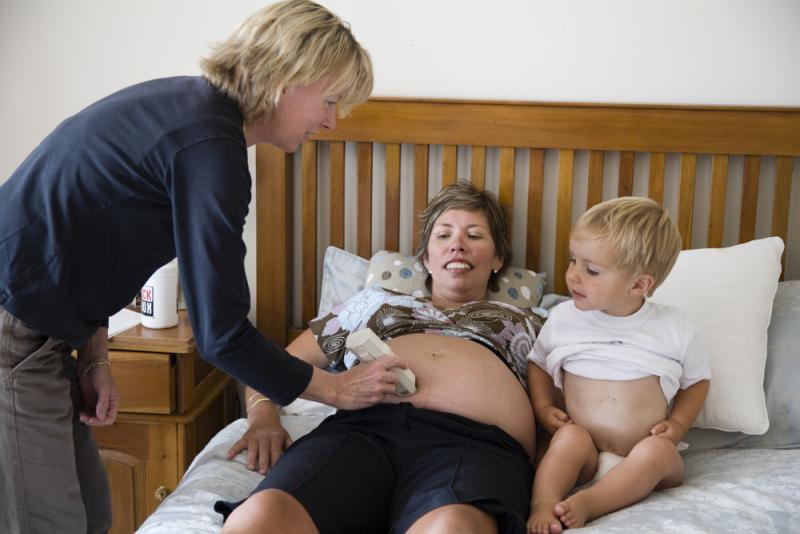 Visit Find Your Midwife [3] or talk to your doctor or nurse about finding a midwife in your area.
Your midwife or specialist doctor will support you from when you first see them until your baby is around 6 weeks old. It's important that you choose someone you feel comfortable with. See the Ministry of Health's Choosing a midwife or specialist doctor [4] page for a list of questions that you can ask before you choose.
Remember that you can change the person who is looking after you at any time – although in most cases women find that it's important to have the same person throughout pregnancy, during labour and birth and after baby is born.
Your maternity care
The midwife or specialist doctor you choose to care for you is responsible for your care throughout your pregnancy, labour and birth, and for your and your baby's care until baby is 6 weeks old. They (or their backup) will be available 24 hours a day, 7 days a week. They will provide you with care and information about the choices you can make.
What can you expect from your midwife or specialist doctor?
You should expect your midwife or specialist doctor to:
develop a plan with you for your care, including your labour and birth
talk to you about staying healthy during the pregnancy
be with you during your labour and birth (or, in the case of a doctor, arrange for midwifery care during labour)
refer you or your baby to specialist support if needed
visit you  (or arrange for you to be visited) at the hospital and in your home at least 7 times after your baby is born
refer you to your chosen Well Child Tamariki Ora provider  after the birth of your baby
help you to enrol your baby at a general practice for doctor and practice nurse services
Your midwife or specialist doctor will see you throughout your pregnancy. They will feel your tummy to check baby's growth, position and heartbeat, and take your blood pressure and test your urine (wee/mimi). They will also offer screening tests and scans to check that both you and your baby are healthy and well. If you decide to have these tests and scans, your midwife or specialist doctor will arrange them for you and explain your results.
Your midwife or specialist doctor will explain how often you will need to be seen during your pregnancy. These visits may be able to take place in your home, at a clinic, on the marae or in a hospital.
Your choices during pregnancy
For some women pregnancy can be a difficult time. You may need someone to talk to or you may want some specific support. Your midwife or your doctor or nurse will be able to talk to you about any issues you face.
Visit Abortion Services in New Zealand [10], ring 0800 ABORTION (0800 226 784) or talk to your doctor or nurse if you want to know more about termination (abortion).