How do I talk to my child after a traumatic event?
Some resources to help
"When the world is struck with a catastrophic event, the instinct to shield our children from the effects of it is completely understandable. We want them to grow up believing that the world is good and geared in their favour. We also want them to feel safe, and avoiding a discussion isn't necessarily the way to make this happen. Older kids will know when something big has happened, whether you're the one who tells them or not. Knowing something has happened, but not having anybody to explain things, is really scary. We all need context and assurance and it's the facts that provide this". Read more ... [3]
The Ministry of Health and 1737 (the mental health line) developed 2 resources to help those in mental distress as a result of the traumatic event in Christchurch. These are in a range of languages.
The documents below are also available at the Ministry of Health's page Mental health advice for coping after a traumatic event [4].
'Coping after a traumatic event'
[5]
'Supporting your kids after a traumatic event'
[22]
Children have their own ways of dealing with trauma according to their stage of development. Often their response is not what may be expected and may not show up for some time. Parents and others often worry and frequently are not sure of the best way to help them. Find out more about the common reactions of children who experience traumatic events or hear about them happening to their family or friends. Check the suggestions about ways of helping them. Read more ... [40]
When a child has directly experienced extremely distressing events, or witnessed them through the news and social media, it is entirely normal for them to experience much higher levels of distress than usual. Read more ... [42]
After a disaster, parents, teachers and caregivers look for advice on how to help children cope with the after-effects. These 10 tips from Save the Children's emergency response experts can ensure that children get the support they need - well after the disaster is over. Read more ... [43]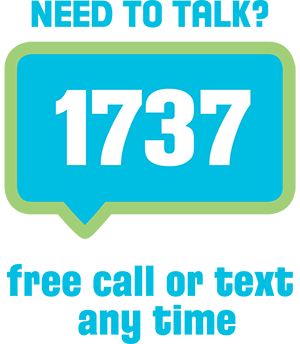 [44]
If over the following days and weeks, distress or stress symptoms are increasing, or you feel you are not coping, seek help early. Professional support is important. Your family doctor is a good starting point, or for support with grief, anxiety, distress or mental wellbeing, you can call or text 1737 - free, anytime, 24 hours a day, 7 days a week - to talk it through with a trained counsellor.