The book explains cancer, its treatment and side effects in simple language. It has a useful glossary of words to do with hospital life, brain tumours and cancer treatment.
The book is designed for parents to read with their children, to help them understand stem cell donation.
It covers every step of the donation journey from preparing for hospital to the operation and what happens afterwards.
It follows the story of Ben, from his initial visit to the stem cell transplant unit through treatment, managing side effects, exploring emotions and what happens after discharge from hospital.
Chemotherapy, cakes and cancer  
Chemotherapy, cakes and cancer [7] is a friendly guide to hospital life and includes Megan's best tips for coping with long hospital stays.
It also covers a range of medical terms and side effects. This A-Z guide to living with childhood cancer was written by Megan Blunt who was 14 years old when she was diagnosed with bone cancer.
I can move mountains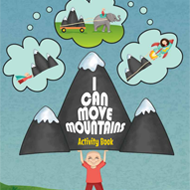 [8] I can move mountains [8] is an activity book which offers kids with cancer opportunities to journal about themselves. They can explore things they like trying their hand at being a cartoonist and even complete a hospital scavenger hunt.
The book aims to help children with cancer believe they can move beyond the 'mountain' of treatment and illness they're facing.
Lesson plans and other resources
Teenage Cancer Trust (UK) lesson plans
The Teenage Cancer Trust have a
series of free resources lessons plans and videos
to help educate young people about cancer.
They also have a free handy resource for young people called 'Honest Answers, Sound Advice: A Young Person's Guide to Cancer [10]'.
Livestrong cancer resources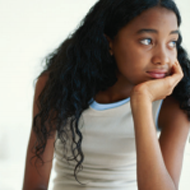 The Livestrong cancer resources [11] are a series of award-winning lessons, worksheets, and more to generate classroom discussions about cancer, cancer treatment, and how to support those living with cancer.
Use these materials to help your students cope with and learn about cancer, as well as get involved in the fight against cancer in your community.
Decoding cancer lesson plans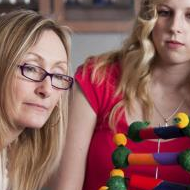 [12] The Decoding cancer lesson plans [13] are classroom-ready interactive high school lessons. They are designed to help students develop problem-solving and decision-making skills with real-life applications.
They will apply their knowledge of biology, expand their understanding of genetics, explore relationships between science and technology and learn about health-related careers. 
Monkey in My Chair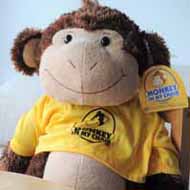 [14]Monkey in My Chair [14]is a complete programme to help you and your classroom keep connected to your sick student.
This programme is sponsored by Leukaemia & Blood Cancer New Zealand and is available for children with leukaemia or other blood cancers.
When your student is away from school, a bigger monkey sits in their chair, while a smaller monkey keeps your child/student with cancer company while they are away from school.
The kits include:
the monkey with a backpack
a book to help you explain your student's situation to their classmates
a teacher companion guide with resources
other items for your student and their classmates