COVID-19 Immunisation & Breastfeeding
COVID-19 Immunisation & Breastfeeding
The Australian and New Zealand governments support the use of an approved COVID-19 vaccine in breastfeeding women. 
Key points to remember about  COVID-19 immunisation and breastfeeding
if you are breastfeeding, you do not need to stop breastfeeding to receive the COVID-19 vaccine
there is no evidence of additional risks to breastfeeding women or their children from an approved COVID-19 vaccine
COVID-19 vaccines approved for use in Australia and New Zealand do not contain a live virus
if you are breastfeeding, talk about COVID-19 immunisation with your health professional before having the COVID-19 vaccine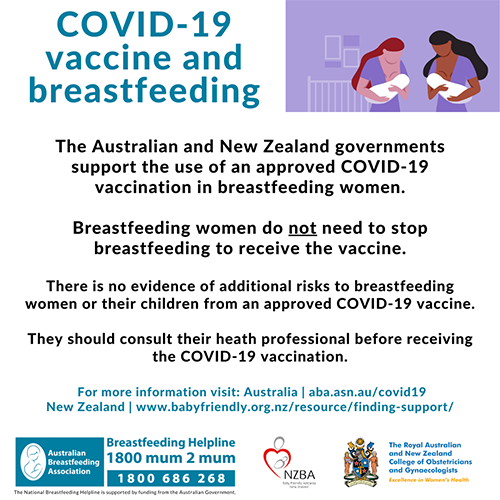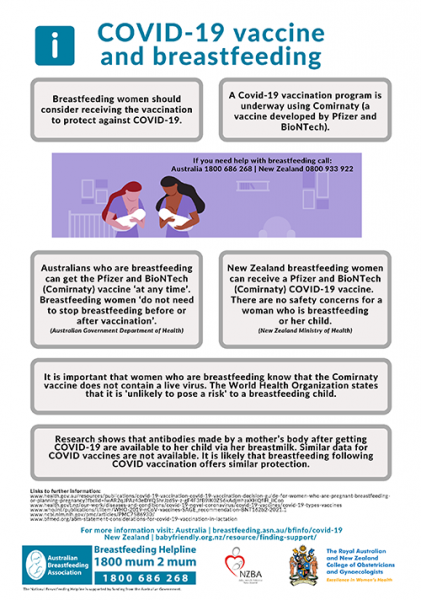 This page last reviewed 07 April 2021.

Do you have any feedback for KidsHealth?
If you have any feedback about the KidsHealth website, or have a suggestion for new content, please get in touch with us.
Email us now
On this page
Print this page