Water Safety
Keep your child safe near water. Never leave children, especially those under 5, unsupervised near any water, including baths, buckets and water troughs.
Key points to remember about water safety
drowning is a leading cause of death from injury in young people
babies mostly drown in buckets and baths
pre-schoolers mostly drown in home swimming pools and unfenced water hazards nearby homes
teens mostly drown in natural bodies of water, such as rivers and the sea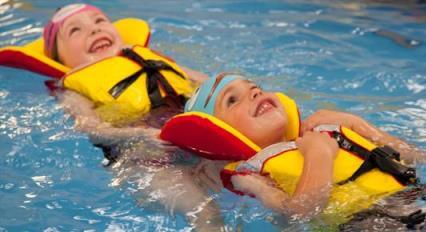 Never leave young children unsupervised near water
always keep within arm's reach of your child when they are in and around water
never leave children, especially those under 5 years of age, unsupervised near water, including baths, buckets, ponds, streams and water troughs
be aware of unfenced landscape water features, storm water catchment ponds and urban streams near homes
all children under the age of 3 years should be constantly supervised in the bath by an adult - if you need to leave the room, take your child with you
bath aids, bath seats or young siblings are not a replacement for adult supervision
never leave an unwell child unsupervised in the bath
Use pool fencing that completely surrounds your pool and check pool fences and gates regularly
use pool fencing that completely surrounds your pool and separates it from the house - spa pools are safest securely fenced
check the safety and security of your fences regularly
check your pool gates open outward away from the pool, swing shut and automatically latch, every time
check pool fences for gaps to crawl under, or for loose bars or planks
never prop open a pool gate or have anything nearby that might block the gate latch (such as clothes or towels)
make sure to remove any chairs or toys that children might use to climb over a pool fence
if fences are modified or houses and gardens redesigned, always check the pool fence still functions to keep children safe
be especially careful with children if you are visiting someone with a pool - if you are in a group, always make sure it is clear who has the job of watching the children; otherwise everyone may assume someone else is watching them
This page last reviewed 10 September 2019.

Do you have any feedback for KidsHealth?
If you have any feedback about the KidsHealth website, or have a suggestion for new content, please get in touch with us.
Email us now
On this page
Print this page