The Internet, Communication & Media
The Internet, Communication & Media
Some useful sites to help you keep your child safe while they are communicating, using the internet and watching media.
Key points to remember about the internet, communication and media
the media can have a powerful influence on your child's health and development
this influence can be both beneficial and harmful
it is important that children do not use computers, computer games and the internet to the exclusion of other developmentally appropriate tasks, including the need to be physically active
parents need to provide guidance and to set clear limits about media use - as with other areas of children's lives
NetSafe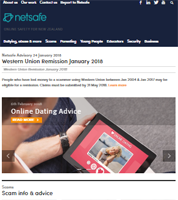 NetSafe is an independent non-profit organisation that provides cybersafety and online security education for all New Zealanders. NetSafe's website has a variety of information on online safety and security issues. The website has information for children, parents, community groups, schools and counsellors. See:
Australian Council on Children and the Media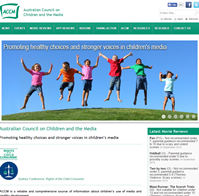 The Australian Council on Children and the Media (ACCM) supports families, industry and decision-makers in building and maintaining a media environment that fosters the health, safety and wellbeing of Australian children. ACCM is committed to promoting better choices and providing stronger voices in children's media. The information ACCM provides is relevant to New Zealand families. See:
The Office of Film and Literature Classification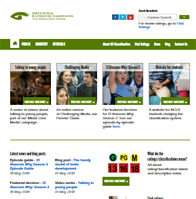 The Office of Film and Literature Classification (OFLC) - Te Tari Whakarōpū Tukuata, Tuhituhinga is the government agency responsible for the classification of all films, videos, publications, and some video games in New Zealand. The OFLC site has some useful information for parents on controlling content. See taking control: how to make the most of parental controls.
This page last reviewed 06 August 2018.

Do you have any feedback for KidsHealth?
If you have any feedback about the KidsHealth website, or have a suggestion for new content, please get in touch with us.
Email us now
On this page
Print this page